FACILITIES MANAGEMENT SERVICES
Juggle Group is a leading provider of Facilities Management. Our team is highly skilled and currently services over 70+ commercial sites across Ireland.
What is Facilties Management?
Facilities Management is often an unseen Industry operating in the background to ensure building and services operate safely and efficiently. This can include day-to-day maintenance, upgrades and management of systems. Juggle Group provides a full Facilites management service to our commercial clients managing and maintaining retail and office environments across Ireland. 
The Benefits of Facilities Management.
Facilities Management helps your business increase the overall efficiency through correct management of your premises. Other advantages include a smarter working environment through advanced systems and applications, complete compliance to any legislative requirements and a decreased ecological footprint through correct management of waste streams.
Fill out the form for general inquiries or contact our team directly by calling the office on 015566777.
We strive to provide our clients, from independent to blue-chip corporations, secure and well-maintained environments across Ireland enabling your business to focus on what it does best. Have a look through our brochure.
Hard Facilities Management Services
Heating
Heating is important in a commercial setting, as employees and customers alike need to feel comfortable indoors even when the weather outdoors is cold and inclement. In climate-controlled conditions, even on the coldest day of the year your employees will feel comfortable enough to concentrate on their work.
Air Conditioning
On a hot summer day, the sweltering conditions can slow things to a crawl, and in commercial buildings where people are close together, body heat just makes things worse. A working air conditioning system can return things to relative normality, allowing people to feel cool even when the mercury rises to record temperatures.
Ventilation
No-one can be ignorant these days of the impact that airborne particles can have. Poorly-ventilated working premises have been pinpointed as a source of virus clusters, but even at the best of times clean air is essential. Ask any hay fever sufferer of the impact air pollen can have on their well being. Working ventilation systems also keep the air fresh and pleasant to breathe.
LED Lighting
If you are needing lighting systems that are economical and still offers great performance then LED lighting could be worth the upgrade for your commercial, retail, office and industrial lighting systems. We offer a great range of LED lighting options that can bring to light your business location, office or warehouse and space. LED lights are when the passing of the electric current is through a semiconducting material, which then created the light element. This has been known to be more long-lasting, energy efficient and cost-effective for businesses to choose. There are many LED lighting systems to choose from.
Retail Lighting & Office Lighting
In a retail environment, it is important to get the lighting right. You have a duty of care as a business to ensure that the premises is well lit from a. Health and safety point of view, and also to ensure that the products on show are displayed to the best of their ability. This is where our retail lighting systems can shine. We can also discuss office lighting to help make sure that the location in which you and your staff work is well-lit and fully operational.
Outdoor Commercial Lighting
Some businesses have a requirement for outdoor commercial lighting and we can offer this service to you. Depending on the space, the output and what needs to be brought to light we can tailor an outdoor commercial lighting system that will be perfect for your business operations. This can be especially needed for businesses that run logistics or store things in outside facilities.
Industrial Lighting
An industrial setting is likely to be operational a good proportion of the day, and may be that there are a lot of intricate tools or machinery in operation. Our industrial lighting solutions can ensure that the workspace in which your business is operating can function to the best of its ability no matter what time of day or night it is.
Nationwide Commercial Lighting Installers
We understand that businesses have varying levels commercial lighting needs since we work in a variety of sectors. We collaborate with businesses across the country to provide them with a professional service to satisfy whatever they are looking for. Businesses that need commercial lighting for their warehouses, office buildings, shops and other facilities can now make the most of our experience.
Drainage
Our fully trained engineers are prompt and reliable, with the expertise to diagnose and fix a wide range of residential and commercial drainage and environmental issues. Just a call away and equipped with state-of-the-art equipment, we'll get things moving quickly and efficiently, whether it's a quick fix or requires a more complex solution.
No matter the size of your drainage or plumbing issue, our engineers are on call 24 hours a day, 365 days a year to provide reliable maintenance, repairs and installation.
Testing
Testing your pipe work is a must when running a commercial block. You want to be able to tackle any leaks or corrosion quickly before it's too late, which is why it is important to have these checks done quickly. Testing your pipes for leaks and corrosion are not the only tests that would need to be carried out, tests such as checking the water pressure, inspecting the water heater, checking the drains and valves and also testing the backflow. Whether you are a new build or an old renovated block, you will need your plumbing tested annually or more often if you feel necessary. Speak to a member of our qualified team to see if you are due a test.
Gas Safe Plumbing
Our engineers and plumbers that we send to you are all qualified and this includes in gas safety. It is a requirement for a landlord to acquire an up to date gas safety certificate every 12 months.if you do not complete your annual gas safety the tenant has the right to complain to the Health and Safety Executive, which could lead to a hefty fine. So take the stress out of having to remember to organise your gas safety check and let PPVS take the pressure off you.
Nationwide Complete Plumbing Services
Our plumbing services cater to premises across the country. Our complete plumbing repairs and maintenance services are designed to handle any plumbing issues across all commercial properties. We are also available for both planned and emergency services, so you can always rely on.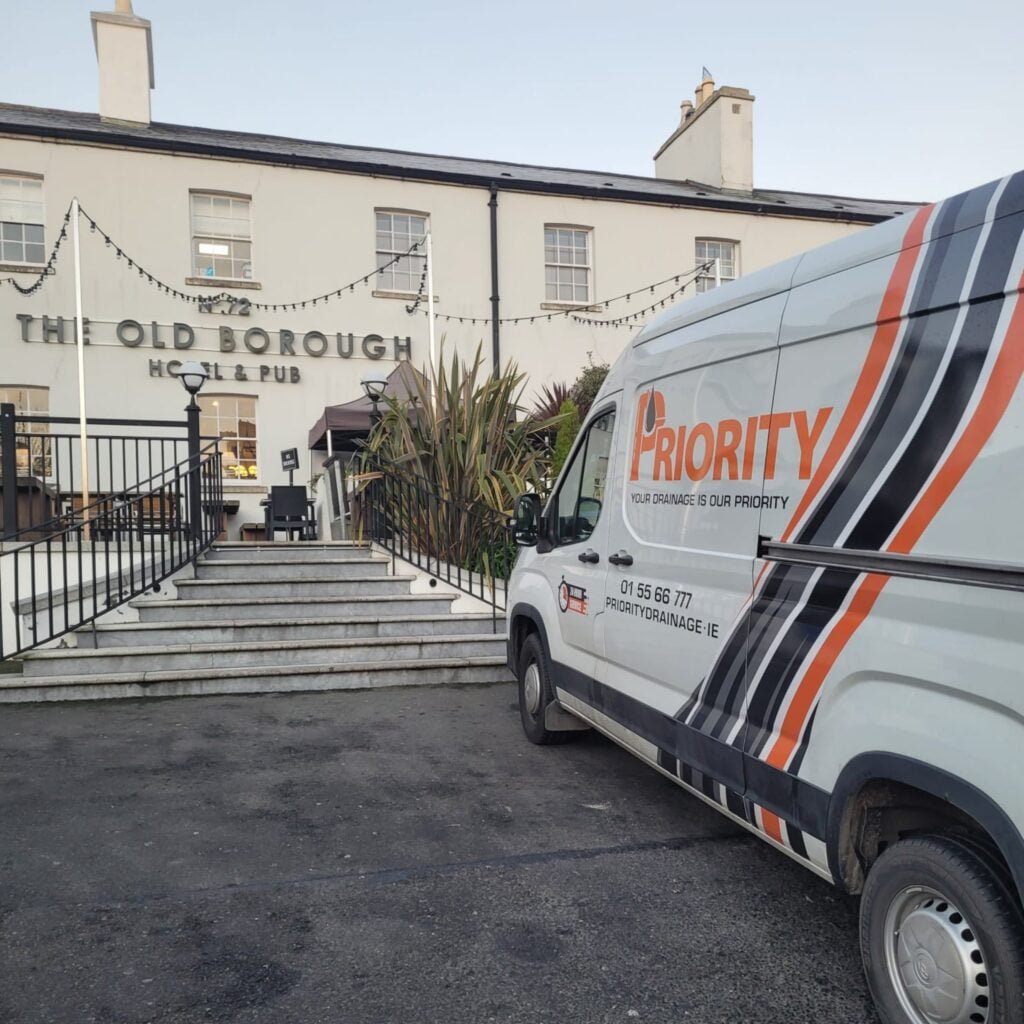 Interior Painting
Our painting and decorating contractors are able to deliver a quality interior painting service. We understand how important it is that your office environment and working spaces look the part and offer a degree of professionalism. Whether you want to create a more visually appealing space for your employees to work in or want to impress visiting clients, we can help achieve those outcomes for you.
All of our painting and decorating services are delivered by experienced professionals who've been doing this kind of work for corporate clients for a long time now. Your business and its decorating needs will be in safe hands when you put your trust in us.
We'll take steps to make sure that the disruption experienced in your workplace is as minimal as it possibly can be for the duration of the time we spend painting and decorating your interiors. We know that you have important business to be getting on with so we'll do everything within our power to ensure you can continue doing that.
Exterior Painting
As well as taking care of the interior of your property, we can also paint the exterior of your building too. Our team will listen to your wants and needs, ensuring that they're adhered to throughout the decorating process.
We know exactly how important first impressions are in the world of business, so if you want to make sure that your customers and clients get the right first impressions when they visit your location, don't hesitate to contact our team and start the process of making your building's exterior look exactly as impressive as you want it to.
Our team of professional painters and decorators are trained to work at heights, ensuring every aspect of your building can be decorated in a safe way. It's easy for those high up places to be neglected when it comes to decorating but that doesn't need to be the case.
Painting & Decorating Quotes
If you're interested in using our painting and decorating services, you can get in touch and talk to our team about what you're looking for. When we understand your project and what you want us to do, we can offer you a no-obligation painting and decorating quotes.
You'll then be able to make an informed decision regarding whether or not you want to move forward with our services. So get in touch today if you want to get the ball rolling.
Our Painting & Decorating Services
Below is a list of the PPVS professional painting and decorating services we offer:
Internal decoration
External decoration
Spray painting
New build houses
New build commercial premises
Specialist painting (wall coverings, feature walls)
We have a wide range of experience working with an array of different clients from all shapes and sizes in a number of different industry sectors.